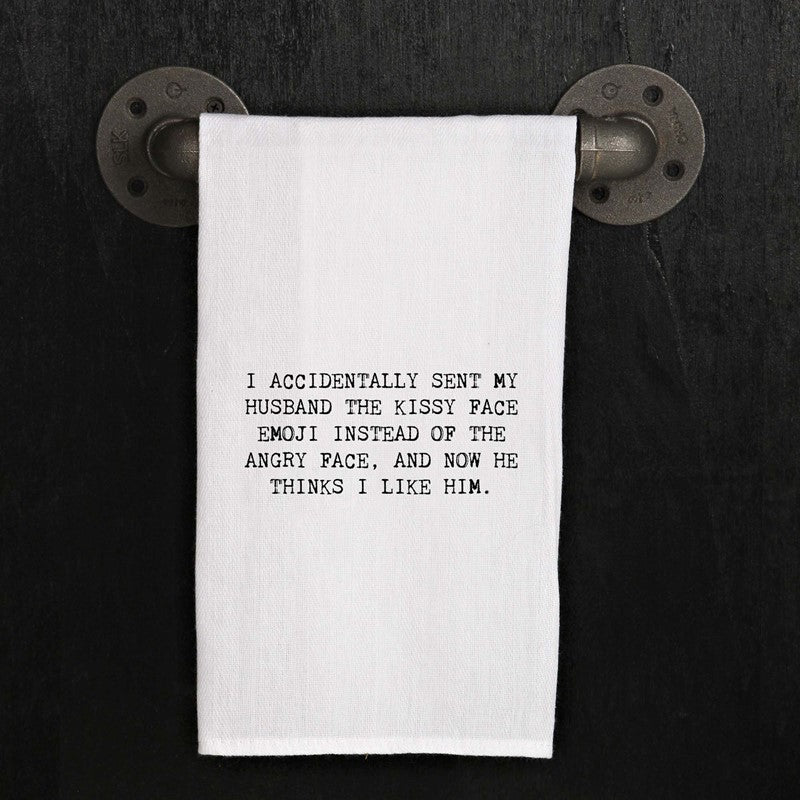 I accidentally sent my husband the kissy face emoji instead of the angry face, and now he thinks I like him.
Say it with a towel! You will love this versatile kitchen towel sized just right for daily kitchen use!
Each 100% cotton towel is printed by hand, one at a time, and gets softer with each wash.
Containing durable fabric and print, these absorbent towels will be the workhorse of your kitchen.
Wrapped around a loaf of fresh banana bread, these towels are the perfect hostess gift for those who appreciate the beauty of handmade.
COLD WASH/WARM DRY: Machine wash in cold water and warm dry. This will help to protect the life of the fabric and the shape of your towel.
Product Dimensions:
20"x25"