Beautiful reclaimed wood art...
What our customers have to say
Great stuff, well crafted. People don't appreciate hand-crafted items anymore. You guys are amazing, keep it up.
Love everything about this brand! Family business! Reclaimed products! The creative process! Need I say more?
I have been selling these amazing signs for over a year and have placed multiple reorders!
The world doesn't build things the way they used to, but we do.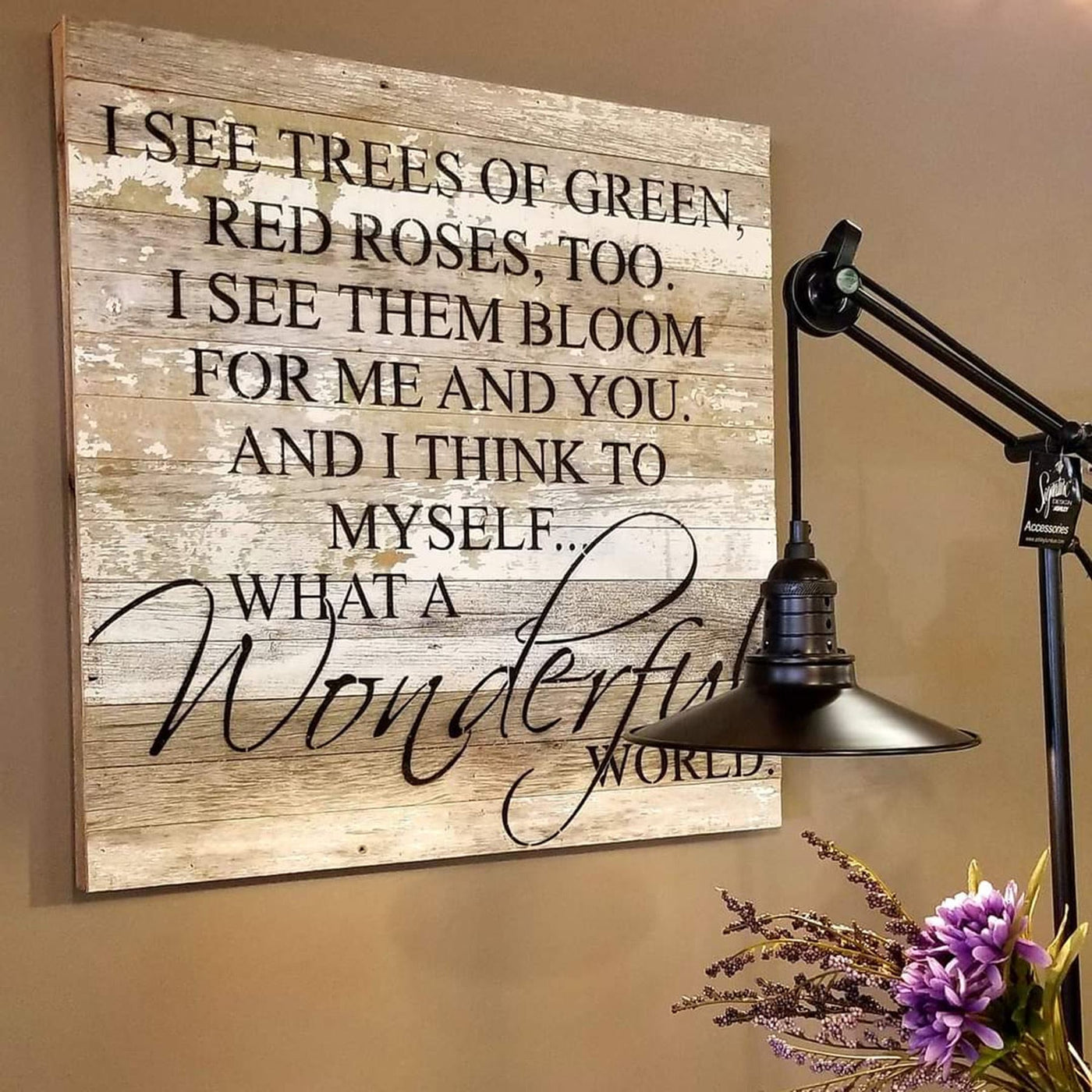 There is something special
About handmade work.
Our story began about 25 years ago after creating our first pieces and taking them to a local art fair. Our early years were spent at art shows where we discovered, first-hand, the excitement people felt toward our handmade work. Since those early days of working until the wee hours in our garage, we have expanded our designs and production and now offer our work to trusted retailers around the country.